Betty Ann was a member of the original
Midnight Society
portrayed by
Raine Pare-Coull
.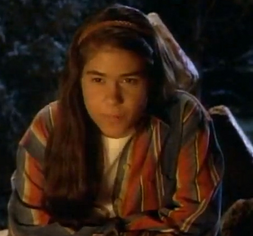 Biography
Betty Ann was the creator of the famous AYAOTD character Zeebo and brought Sam to the Midnight Society. It is revealed in The Tale of the Dangerous Soup that she is scared of attics. Also she and Eric had a slight resentment towards each other.
Theme
Her stories tend to be about things of the supernatural (zombies, ghosts, etc.) trying to break into our world or trying to drag the main character into their own. They also tend to have ambiguous endings, in which where the evil that the characters manage to escape or defeat is hinted to return. She was the creator of recurring characters Zeebo and the Ghastly Grinner.
Stories
Ad blocker interference detected!
Wikia is a free-to-use site that makes money from advertising. We have a modified experience for viewers using ad blockers

Wikia is not accessible if you've made further modifications. Remove the custom ad blocker rule(s) and the page will load as expected.