Gary was a member and founder of the first
Midnight Society
introduced into the series and older brother of
Tucker
. He was portrayed by
Ross Hull
.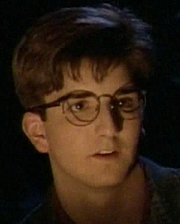 Biography
Gary was the founder of the first introduced Midnight Society and creator of the famous AYAOTD character Sardo. In "The Tale of the Midnight Ride," he was forced to bring his younger brother Tucker to the meetings from then on. Has a mutual crush on Sam. It is revealed in The Tale of the Dangerous Soup that he is scared of heights. In "The Tale of the Silver Sight" it is revealed that Gary and Tucker's Grandfather Gene founded the original Midnight Society back in 1937 and built the Storyteller's chair and the Campfire pit that has been used throughout the entirety of the series.
Theme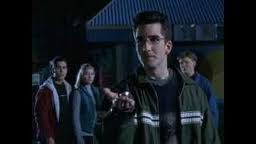 Gary's stories tend to be about magical or cursed objects and how misuse of them can have dangerous effects. Gary and Tucker's father owns a magic shop, which is probably where he got the inspiration to many of his stories. His stories also have the recurring character of Sardo, a wannabe magician and owner of Sardo's Magic Mansion.
Stories
Stories Read for other people
The Tale of the Dream Machine (written by Kiki)
Ad blocker interference detected!
Wikia is a free-to-use site that makes money from advertising. We have a modified experience for viewers using ad blockers

Wikia is not accessible if you've made further modifications. Remove the custom ad blocker rule(s) and the page will load as expected.